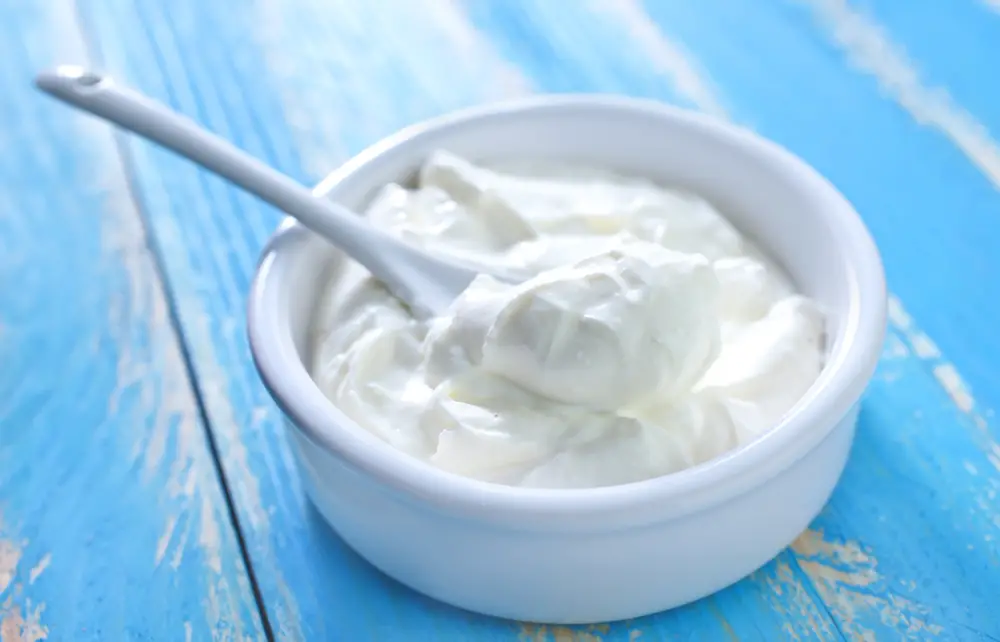 Crème Fraiche is a dairy-based product with a unique creamy flavor. Sold in smaller tubs in grocery stores, it has an almost similar taste to sour cream. Adding Crème Fraiche to your everyday recipes brings out an exquisite sensation to your food. Furthermore, it has a vital nutrient composition such as more than 50 calories, 0.5 grams of proteins and carbohydrates, and more than 20 mg of cholesterol.
That is why it has become an essential part of most household meals. A small addition of Crème Fraiche can make your sauces and soups thicker and creamier. Moreover, it brings out a creamy taste on scones, biscuits, or as a sugar-based dessert topping.
Although this ingredient is tasty, you may have to try something else. So whether your local grocery store ran out of Crème Fraiche or you want to try something else, we got you. There are various other substitutes to Crème Fraiche that can come in handy. Further, most of them can be found in local grocery stores nationwide. So do not worry next time you want that creamy flavor.
1. Home Made Crème Fraiche
You can readily make tasty Crème Fraiche at home. You only require two ingredients; Buttermilk and heavy cream. However, ensure that you only use fresh heavy cream for the best results. Purchase only the normally pasteurized fresh cream and not ultra-pasteurized. On the other hand, the buttermilk should be cultured. Using uncluttered buttermilk will not yield any results.
Both ingredients are readily available and likely to be found in your kitchen. Plus, it also takes a small amount of time to come up with the finished product.
Ingredients
• 3 tablespoons of buttermilk
• 2 cups of heavy cream
Procedure
1. Whisk the 2 cups of heavy cream with 3 tablespoons of buttermilk in a glass jar
2. Cover the glass jar with breathable material. Cheesecloth can do just fine but ensure that the jar is airtight
3. Leave the jar at room temperature (i.e., between 21 and 24 degrees Celsius/ 70 to 75 degrees Fahrenheit) for approximately 24 hours. Patience is key because Crème Fraiche thickens with longer settling durations.
4. Stir the mixture and tightly secure the lid
5. Refrigerate for approximately 24 hours before using
6. Enjoy!
2. Mascarpone
Mascarpone is a type of Italian cheese whose main components are heavy cream and lemon juice. It can be a great Creme fraiche substitute due to its similar taste. You can purchase it at the local grocery store. On the other hand, if you are feeling ambitious, you can easily make it at home.
Ingredients
• 3 cups of heavy cream
• 3 tablespoons of lemon juice
Procedure
1. Pour the heavy cream into a saucepan
2. Heat over moderate temperature until the cream simmers
3. Add lemon juice and mix for approximately 15 minutes until the combination thickens
4. Cool the mixture over an ice bath
5. Pour the mixture into a glass jar and line it with a cheesecloth. Place a small bowl beneath the filter to trap the excess liquid
6. Refrigerate for 24 hours
3. Sour Cream
Sour cream comes in as our thired Creme fraiche substitute. It is a dairy product made by fermenting regular cream with a bacteria culture. It has a slightly acidic taste, almost similar to crème Fraiche. Hence, it is the most widely used Creme fraiche substitute. In addition, it has a rich and creamy taste that brings out a tangy sensational flavor. As a result, some people often prefer adding sour cream to their recipes.
Sour cream can be purchased from local grocery stores hence a suitable and readily available ingredient. Sour cream goes well with both sweet and savory meals.
4. Full Fat Greek Yogurt
Full-fat Greek yogurt has a lower fat composition than crème Fraiche, but it can come in handy as its substitute. It can be a substitute for crème Fraiche in a 1:1 ratio. Plus, it is suitable for both sweet and sour recipes. Hence, there is a wide variety of meals that can go well alongside full-fat Greek yogurt.
However, it has a less smooth texture than crème Fraiche, and the flavor is tangier. Full-fat Greek yogurt can be found easily at local stores for low prices.
5. Cream Cheese
Cream cheese is a denser Creme fraiche substitute. It is also readily available at your local store at a low price. If you prefer a dense topping, it is a perfect addition to sauces and soups too. However, it has a less sour flavor, so it may be necessary to add a squeeze of lemon juice for a tangy taste.
In summary, you can replace Fraiche with any other similar Crème fraiche substitute of your choice. If you are looking for that dense and tangy flavor, the above products can be a suitable crème Fraiche substitute.